Guide to BPM Bellows and accessories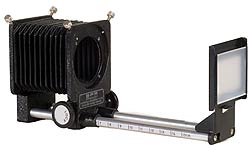 BPM is an abbreviation of Butterfield Photographic manufacturing Co, a company based in Sussex. They created BPM Bellows and a range of adaptors and accessories which were a popular item in the late 70s as many enthusiasts delved into the world of Macro Photography. On this page we will give a brief guide to the BPM Bellows system.
BPM Bellows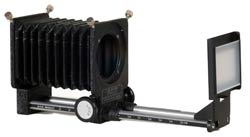 A set of BPM bellows comprised two standard; one for the lens and one for the camera body mounted on a pair of rails. The back (body) standard was fixed and the front(lens)standard moved backwards and forwards on the rails to extend or contract the bellows thus increasing or decreasing magnification.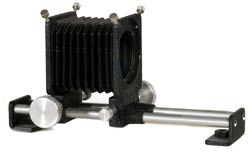 To extend the bellows a small wheel to the left rotates on a rack and pinion mechanism. In their compressed state the bellows are around 27mm (excluding mounts)and when fully extended they offer around 150mm, making them a highly versatile macro device. Depending on the mounts used the extension would be increased by around 5 to 15mm.
Four locking nuts (two on the front standard and two on the back)are provided to lock the lens and body mounts/adaptors securely into the standards. Slight release of these nuts allows the lens to be rotated so the aperture scale is at the top and the body is squared up.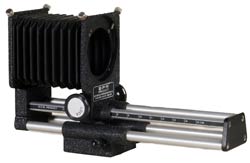 BPM Bellows were made by

Butterfield Photographic Manufacturing Company
Norway Street
Portslade
Brighton
Sussex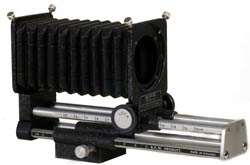 The design of the bellows changes subtly over the years (as seen in the various illustrations on the right). The first sets had chrome magnification scales, these changed to black on later models which were easier to read. BPM made a set of special mounted bellows for the Bowens Illumitran Slide Duplicator with front and rear platform adjustment. And later a focus rail was added in a combined deluxe version.
We have a selection of BPM Camera Bellows for sale here
Choosing Camera Macro Gear
The following guides will help you understand gear that you could use to take stunning macro photos: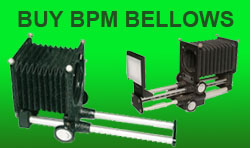 BPM Bellows
We have limited stocks of used BPM camera bellows including customised sets for the Bowens Illumitran professional slide copier.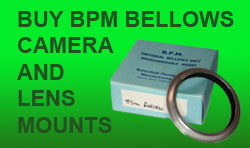 BPM Camera and Lens Mounts
We have the worlds largest collection of original camera and lens mounts for the BPM bellows.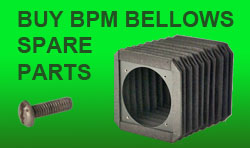 BPM Bellows Spares
We can supply spare parts for BPM Bellows. Every item in stock from the bellow material to tiny screws that hold them together.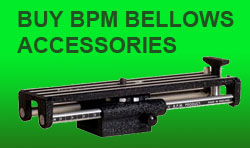 BPM Bellows Accessories
Accessories for the BPM Bellows to expand their versatility, including the Repotran slide copying add-ons.